15.10.2015
The opening ceremony of the Cyclotron Center Bronowice at the Institute of Nuclear Physics in Krakow
At 11.00 in the Auditorium of the Institute Director Prof. Marek Jeżabek opened the meeting by welcoming the guests. He presented the idea of Cyclotron Center Bronowice and stressed that the realization of this great project would not be possible without the efforts of the late director of the IFJ, Prof. Andrzej Budzanowski and members of the current directorate: Prof. Paweł Olko, Prof. Adam Maj and Magdalena Zydek.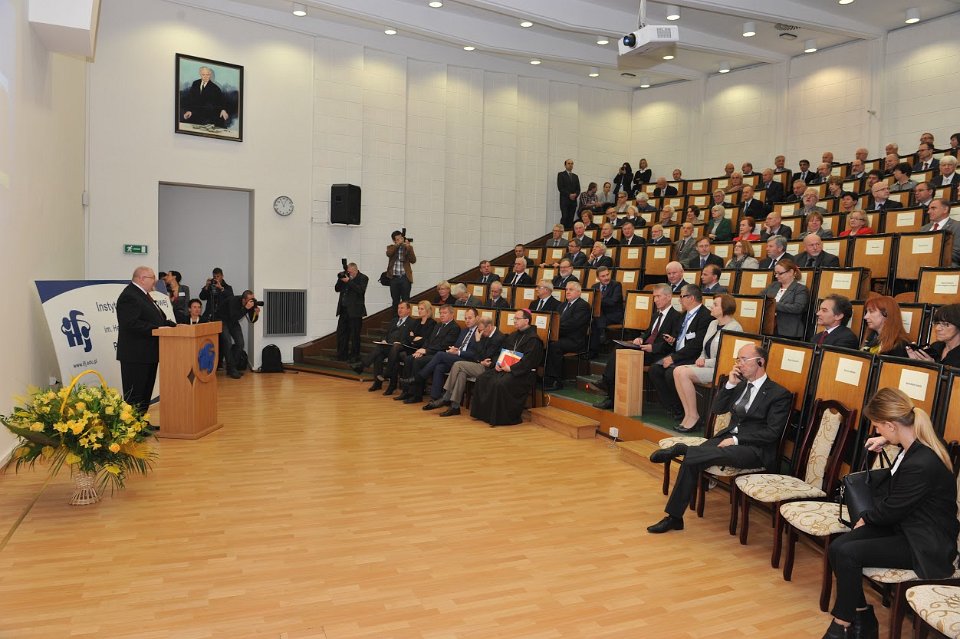 On the occasion of the inauguration of the CCB the president of the Polish Republic has sent to the director of IFJ PAN congratulatory letter, which was read by the director of CCB, Prof. Paweł Olko. Then there were the invited guests speeches and fragments of congratulatory letter read-outs.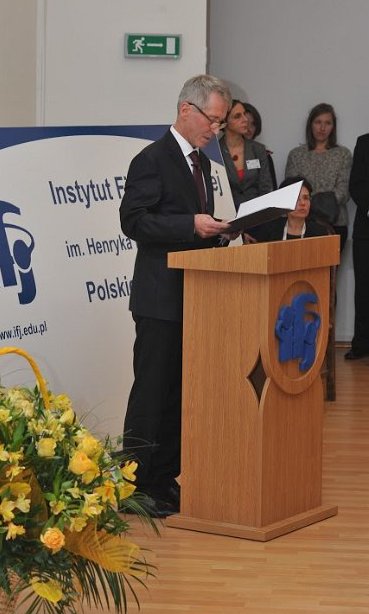 The highlight of the program was the ribbon-cutting ceremony at the new center building by Bp. Damian Muskus, Prof. Marek Jeżabek, Agnieszka Kręcisz-Borowiec, Sławomir Pietrzyk, Jerzy Miller and Marek Sowa.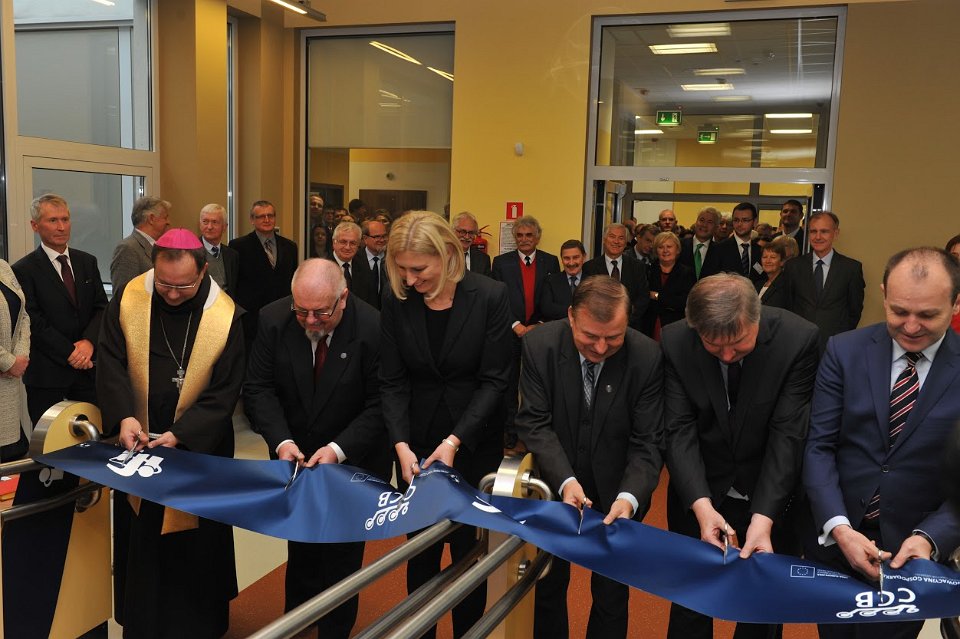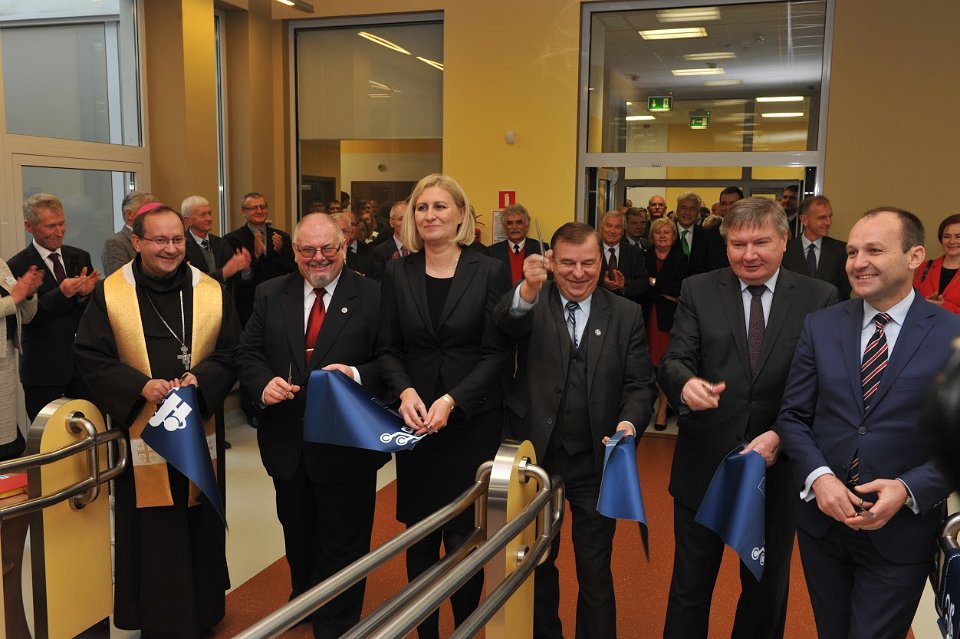 It was preceded by a dedication of Cyclotron Center Bronowice by Bp. Damian Muskus.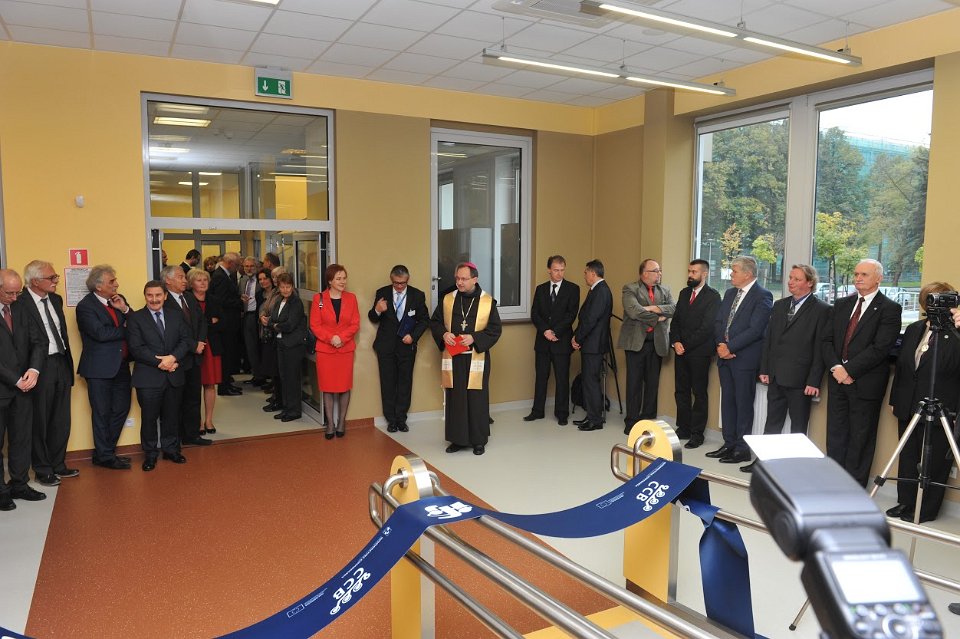 Then the guests visited the Cyclotron Center Bronowice. They had occasion to visit the Gantry treatment room, the eye line treatment room, the experimental hall, the cyclotron hall, the patient positioning room and CT room.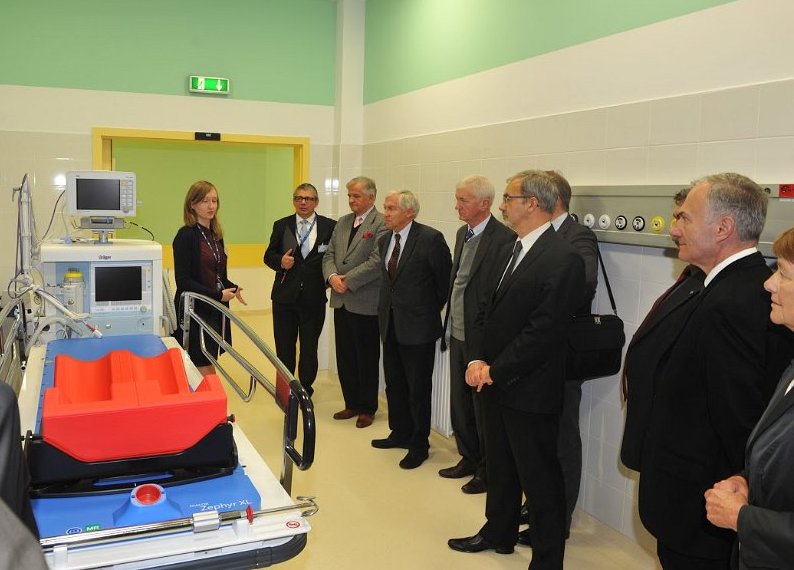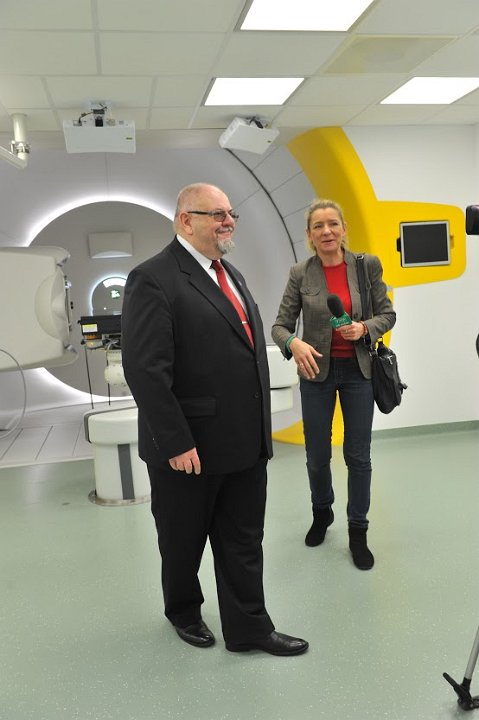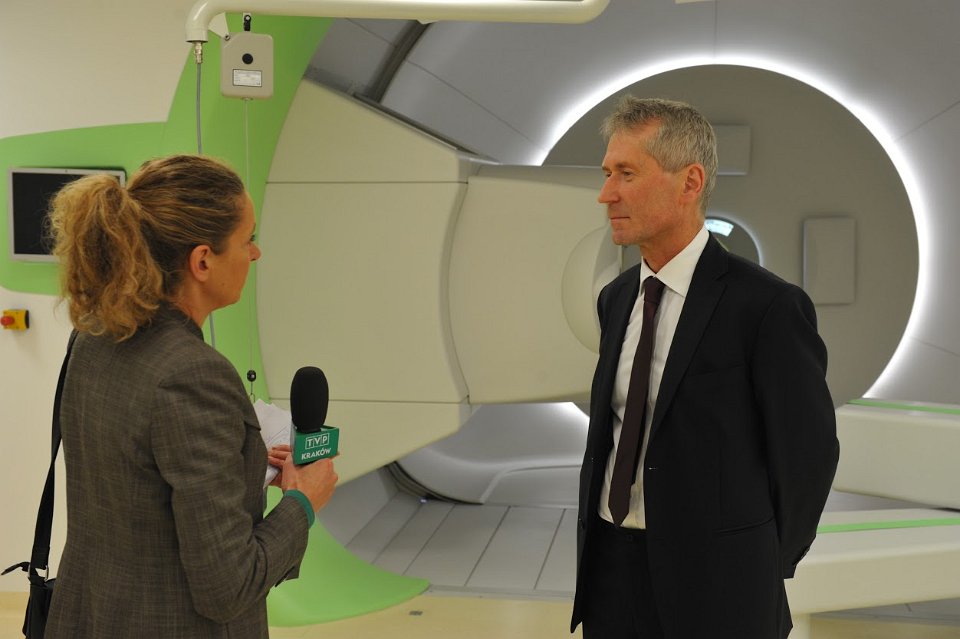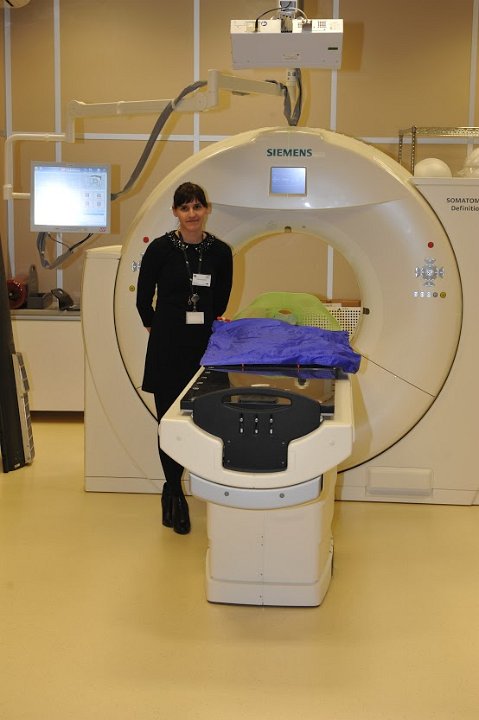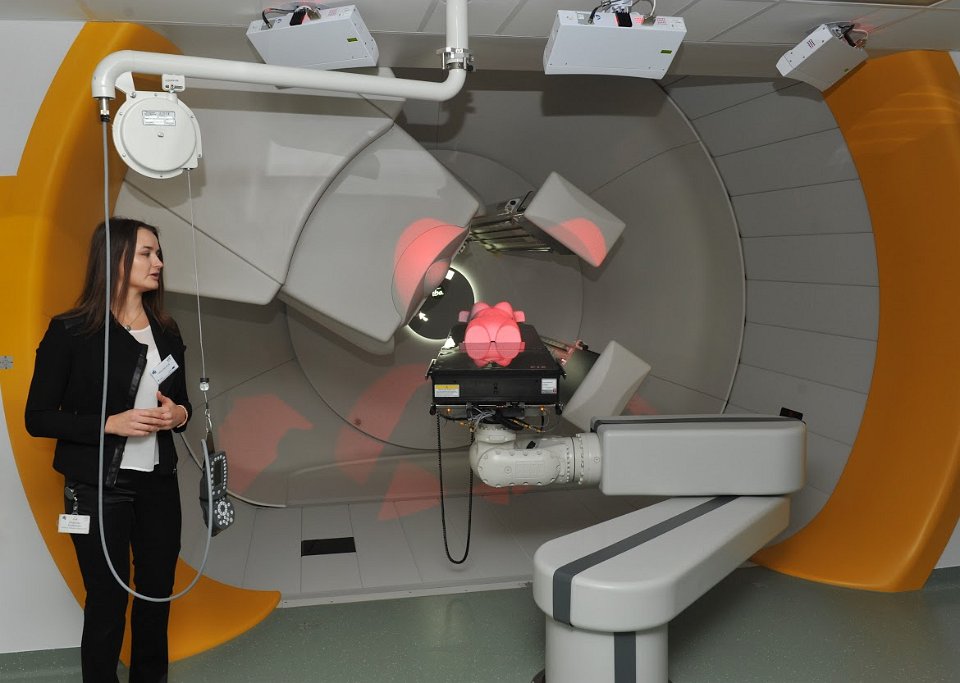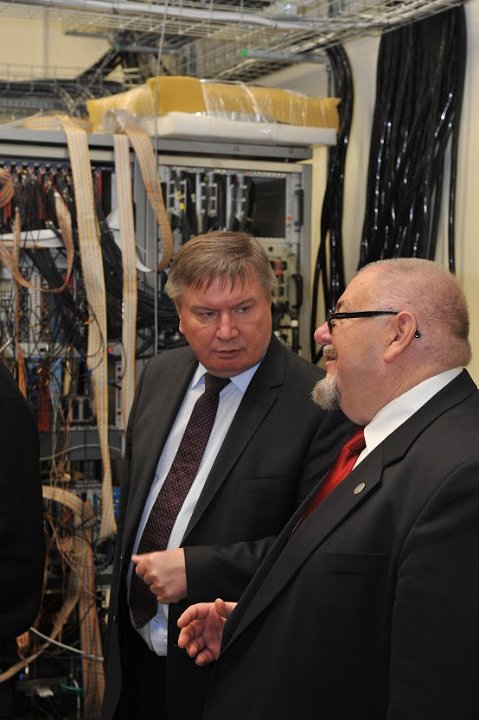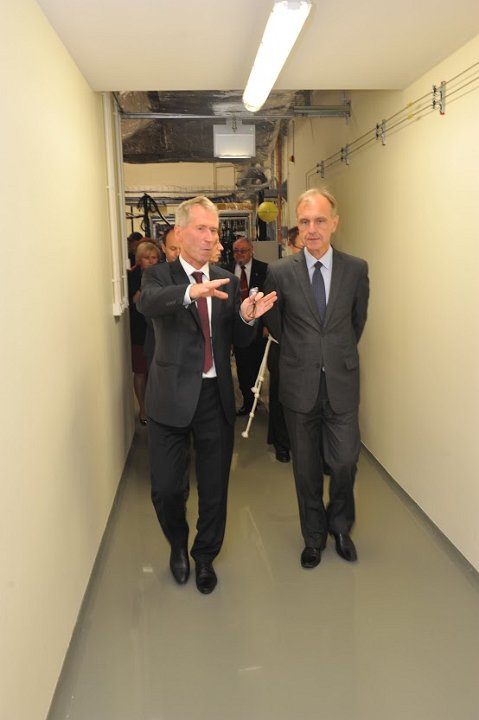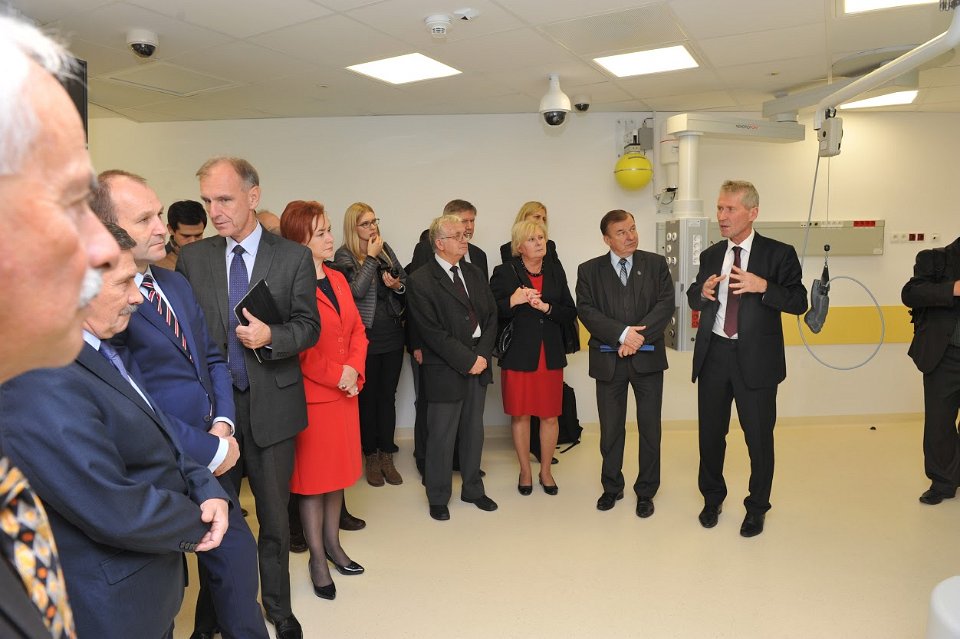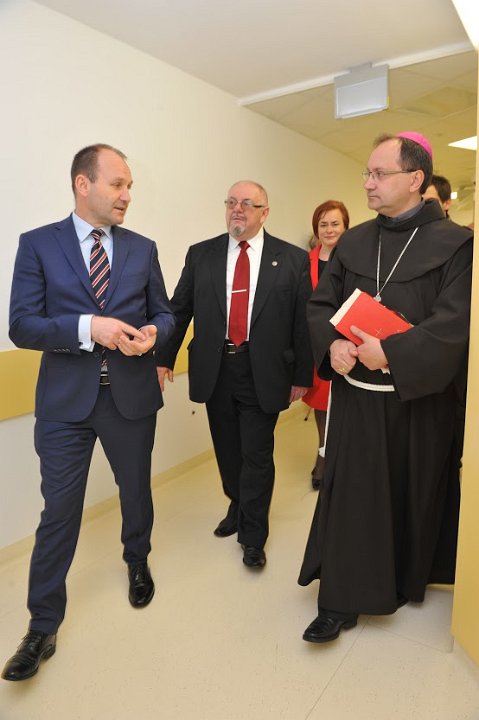 At. 12.40 in the Hall of the Seminary building CCB began a press conference attended by Prof. Marek Jeżabek, prof. Paweł Olko, Dr. Gabriela Sujkowska – the director the Agency for Health Technology Assessment and Tariff System, Prof. Marian Reinfuss – the regional consultant for radiation oncology, Prof. Rafał Dziadziuszko - the national consultant for radiation oncology and Prof. Jerzy Jakubowicz – the director of Centre of Oncology, Maria Skłodowska-Curie Memorial Institute, Krakow Branch.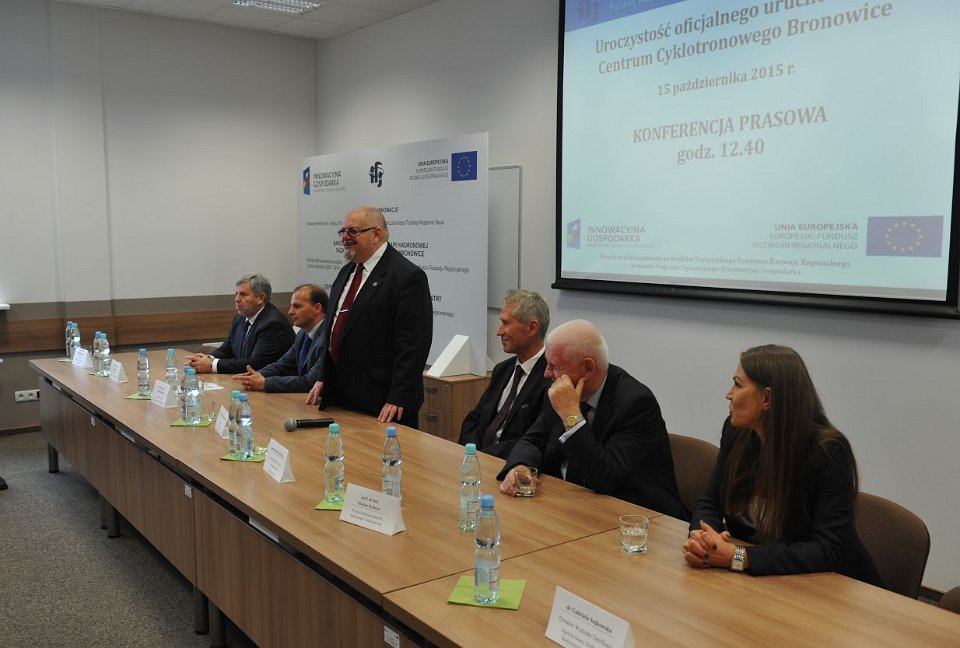 The celebrations ended with refreshments, where guests were continuing the discussion.